Is it possible for a whole genre to inspire change in people's lives? In this essay, I will be explaining why science fiction is an important genre for our society and why we need it.  
Science fiction can put problems that we have in our current world in perspective by highlighting our issues in a fictional universe. Using science fiction as an outlet for discussing problems is more effective than any other genre. It can reach a wider audience and can be easier to understand unlike non-fiction. Also, it can exaggerate issues to make the threat seem more terrifying. An example of this can be George Orwell's 1984 in which the threat of mass surveillance is shown and how extreme it can get under a corrupt government. 
Another genre that is less successful than science fiction at bringing attention to problems is fantasy. Fantasy can be useful in some ways, but it is less believable since real technology is not implemented as much. Magic and other supernatural things are used in this genre and in our society, those are not as useful as technology. If we are aware of the threats that are posed to us before they happen, we can take action. Science fiction can make us more aware. 
Science fiction is an important genre because it can create an interest in science. People that were not as interested in the sciences before, science fiction could spark an interest for them. It can also inspire inventors to create certain technologies. Some people are introduced to science fiction at an early age in middle school. Books that these students often read could be Ender's Game or The Giver. When I read these books when I was younger, it would cause me to think a lot about the kind of science used in these books and how they would affect us in real life. Sometimes when young readers do that kind of thinking, they could research similar technologies and scientific advancements. It could then create a lifelong interest in science. 
There are many examples of science fiction inspiring real-life technology. A good example of this is in The Machine Stops which was published in 1909, as the technology that the characters use in that story to communicate is like how we use our current laptops and cell phones. Another example is Jules Verne's Twenty Thousand Leagues Under the Sea published in 1870. That story inspired the invention of the submarine. We often do not realize how important something can be until we realize how it affects our daily lives.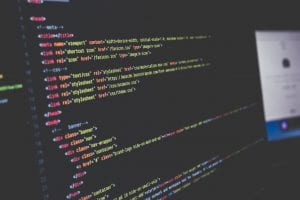 We live in a harsh world and reading about dystopian stories when our reality is already bad can be distressing for some. With utopian stories, we can imagine a world without any of the problems that we face such as climate change or police brutality. It can act as a form of escapism for some and can motivate positive change.
Focusing too much on the bad parts of society may be good for awareness, but what if we are already aware? Many people are used to reading dystopian stories by now, and some would prefer to read a utopian novel occasionally. Although it may not be the best to escape completely from our reality, it can quell some anxieties that people have created by terrifying dystopian stories. 
Fictional utopian worlds can also inspire people to make their world like those stories. Many people create small communities based on these novels. An example of a community that is based off a utopian story is Twin Oaks which bases their lifestyle on the novel Walden Two by B.F Skinner. Dystopian stories can be good occasionally, but it can be nice to imagine life over the rainbow and some people may be so inclined to make that a reality.  
Science fiction is an important genre, and we need it because it can bring issues to perspective in a way no other genres can do, spark an interest in the sciences, and give us hope for the future. We should care about science fiction because it can help make our world a better place for everyone.